Stay secure online – Despite All Threats
Nowadays, it's hard to be fully secured online. Large and notable companies have been hacked and their data has been stolen. Some of the most common Internet security issues are viruses, hackers, spyware, and phishing. We're sure you've also encountered several threats, such as malicious software, application vulnerabilities, denial-of-service attacks, and more. We, at WebEagle, understand all the common issues and threats and thus have found the most effective way to fight them! By using WebEagle, you are secure, all the time.
Ensure the Privacy of Your Data
In the light of all the issues aforementioned, one's data and its privacy is hard to be saved and kept online. But with WebEagle, that's no longer hard! Out clients are all sure that their privacy is maintained with WebEagle.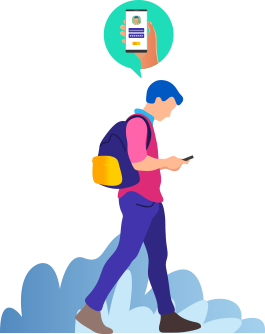 The main three principles we work with:
Ensuring the security of all data of our clients.
Protecting the privacy of our clients online.
Working on new features around the clock

*




*

Based on the reviews of our clients and the online trends.
We are 100% committed to our policy and main goal – we never compromise on giving the best solutions regarding privacy and security on the internet.
What makes us special?
Security
Our main concern us is securing your online daily experience.
Privacy
Another goal of us is keeping your data privacy online.
Credibility
All our work is documented to emphasize our credibility..
Innovation
Always coming up with new ideas and unique features.